AML UAE Launches Anti-Money Laundering Advisory Services in UAE | News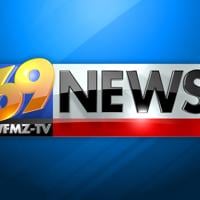 Dubai, United Arab Emirates, January 30, 2022 /PRNewswire-PRWeb/ — AML UAE has launched Anti-Money Laundering Compliance Services in the UAE to help financial institutions and designated non-financial businesses and professions comply with legal requirements.
"We are extremely pleased to announce the launch of AML Compliance Services in the UAE," said Pathik Shah – CEO of AML WATER. "We are firmly focused on improving our services and providing our clients with flexible and expert solutions. We also remain committed to strengthening our collaborative relationships with our existing partners and intermediaries in the UAE."
New Anti-Money Laundering Advisory Services include preparation of AML/CFT policy and procedures in accordance with ministry guidelines. AML UAE's AML consultants also assist companies in setting up their internal AML compliance department. AML UAE consultants also provide AML compliance training including KYC, screening, risk profiling, STR filing, DPMSR reporting filing, PNMR and FFR filings. A periodic health check of the functioning of the AML service is necessary. AML UAE provides AML compliance gap analysis services, including the review of existing AML policies and procedures and their implementation.
"Jewellers in the UAE have made AML compliance a priority, and to enhance the practical application of anti-money laundering and anti-terrorist financing measures, we have held various webinars on AML compliance" , said Bhupesh Mehta – Vice President, AML WATER.
AML UAE specializes in supplying AML Compliance Services Precious Stones and Metals Dealers (DPMS), auditors, accountants, lawyers, notaries, service providers to companies and trustees and real estate agents.
"Our AML consultants are committed to helping DNFBPs in the UAE achieve the desired standards of AML compliance by providing high-level training with a hands-on approach to customer due diligence and assessment risks," said Pathik Shah.
As one of the fastest growing financial markets in the world, the UAE is home to thousands of expatriates and millions of inbound and outbound transactions are processed by the country's banks and financial institutions. The Central Bank of the United Arab Emirates and the Financial Intelligence Unit (FIU) have implemented strict controls to combat money laundering and the financing of terrorism. AML UAE is committed to supporting the government in fighting bad actors and protecting the economy from financial crimes like money laundering.
Media Contact
Pathik ShahAML UAE, 91 9824884900, [email protected]
SOURCE AML WATER