Best Project Management Platforms for Dispensaries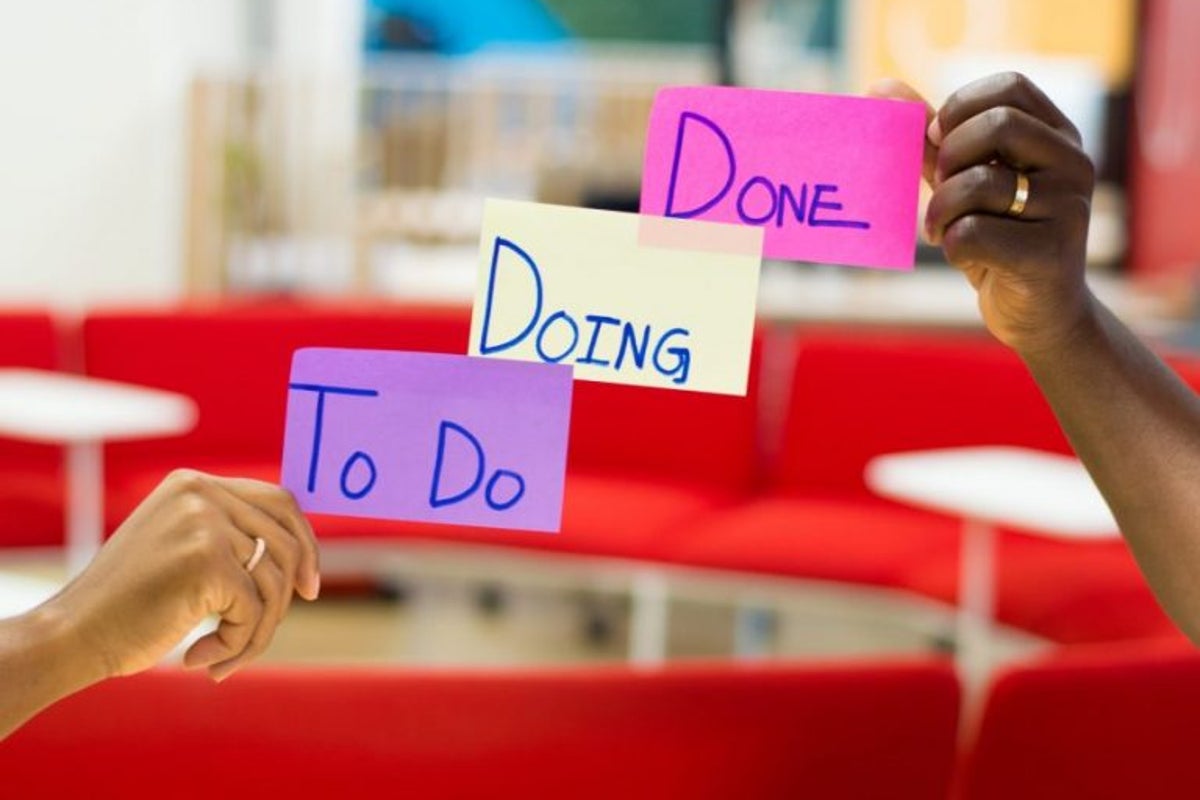 Project management software can help clinics become more organized and productive. Consider the main needs of your clinic when comparing and contrasting different platforms and software. Some software emphasizes tools that often facilitate regulatory compliance and speed inventory tracking. When researching the different platforms, compare key areas of concern such as ease of file access and scheduling. Keep in mind factors such as how long each software takes during the learning curve as well as prices. The right project management software can improve your clinic's organization and efficiency.
The Best Project Management Platforms for Cannabis Dispensaries
Finding the perfect project management platform for your dispensary often takes time. When researching different options, be aware of areas where your business could benefit from improvement. For example, consider the benefits of platforms that excel in automated regulatory compliance if you want additional assistance in complying with certain regulations. When properly aligned with the needs of a business, a platform has the potential to speed up and alleviate the stress associated with running a dispensary.
Trellis specializes in compliance and focuses on a timeline that spans from seed to sale. The software is tied to Metrc, which stands for Marijuana Enforcement Tracking Reporting Compliance and is used in some states to help speed up compliance and visibility. Trellis focuses on a wide range of steps needed within a dispensary, such as reporting, inventory tracking, and cultivation. One of the benefits of the software is that companies don't need to pay for each user. A manager has the ability to regulate the amount of company files and data that each user can access. A Trellis specialist will come on-site to help you with the onboarding process. The platform ranks highly in customer satisfaction, but pricing is not readily available.
The software of Treez focuses on a wide range of areas such as compliance, metrics, customer service and point of sale. Treez started as point of sale software that has grown to meet additional needs. Today, the list of services provided includes customer support assistance, inventory control, and improving efficiency during the sales process. The software includes helpful tools that take taxes and discounts into account when evaluating payment choices. The company offers options for retailers, brands and partners. The price of the service is not clearly indicated and those interested are invited to contact the company for additional information.
Green bits by Dutchie automates compliance and improves inventory traceability. The software provides strong customer support where users have the option to speak with a member of the customer support team on weekdays and weekends. Overall, the platform focuses on point of sale and ease of automation. Companies interested in Greenbits are encouraged to contact the website for a demo. The prices are not clearly indicated on the site.
Meadow started in 2014 and has since grown to meet the needs of the California cannabis industry. The platform provides a variety of tools such as a strong point of sale, enhanced compliance, inventory management, and customer support. It is one of the only platforms that openly explains that their software pricing is done on an individual basis. For example, the website explains that a quote occurs after a consultation. Meadows explains that it provides options to help the business, growth, and business essentials. Overall, the platform focuses on combining and examining a business from a more collective perspective, which helps streamline e-commerce and business information.
The platform called sheet link gives priority to the follow-up of orders and helps with communication. It includes enhanced order management, customer relationship management (CRM), and various reporting tools. Leaflink strives to improve e-commerce while facilitating compliance. The company offers payment flexibility and offers a more centralized vendor account in combination with invoice reconciliation.
Benefits of using project management software
When used correctly, project management software offers multiple benefits ranging from clearer planning to better member onboarding and faster task assignment. Consider which benefits would best help your dispensary understand which extended tools would work for your dispensary.
Better planning: The software improves the way clinics can plan with helpful built-in tools. Effective planning allows a company to stay more precisely on task and identify important projects that deserve priority.
Improved member onboarding: Allowing new members to onboard a team more seamlessly can take a lot of time and effort. Fortunately, project management software can promote an accessible project diary and give clinicians a better understanding of how new team members are performing within the company.
Accelerated task sharing: Project management software promotes an increasingly streamlined process in terms of assigning tasks. It allows managers to clearly understand which team members are capable of taking on extra work by seeing current and future assigned tasks.
Simplified access to files: One of the main benefits of project management platforms is that they remain focused on improving team members' access to necessary information and files. The software often allows managers and leaders to save comments and changes in an area that other team members can refer to.
Disadvantages of using project management software
Project management software has the ability to dramatically improve a company's efficiency and financial capabilities. However, an overly complicated or unnecessarily expensive option will likely distract from the primary goal of improving the business.
Price point: When reviewing different project management platforms, keep in mind that platforms can get expensive. Consider which features and tool options are most important to you before choosing software. Keep in mind that the best software for your dispensary might not be the most expensive.
Learning Curve: Some software and programs may be more complex and time-consuming than others. Think about how much time you can spend learning new project software before committing to a specific option.
How to optimize your project management platform
Once you've finally decided on a project management platform, consider the main business goals, communication methods, and project timelines. Setting reasonable deadlines upfront can help manage expectations and better protect a business from missed deadlines.
Clear objectives: Strong goals can allow a business to move forward with a sense of direction and purpose. It's important to share these goals with the entire team to ensure everyone in the business can share and understand the main goals as they move into the foreseeable future.
Strong communication: The main tool that can help when working within a project management platform is to create clear communication patterns. Consider opening up multiple communication channels to reach your company members faster with updates and key information snippets.
Reasonable deadlines: Set reasonable deadlines when awarding projects to better avoid burnout. A key way to avoid undermining team morale is to set manageable deadlines that clinic members can meet. Consider adding a little time slack to projects or new assignments to more effectively plan for time-consuming learning curves.
Compare project management platforms
Benzinga provides information and reviews on a wide variety of project management platforms. When reviewing different platforms, consider how current and previous customers rate their overall satisfaction with the platforms in combination with the potential benefits of features such as inventory tracking and improved product delivery.
Frequently Asked Questions
Before selecting a project management platform for your dispensary, research the competition and compare and contrast the features offered. Consider reading customer reviews of different software to better understand the sentiment of current and past customers.
Q
Can clinics effectively use project management systems?
A
Good project management platforms have the ability to improve the overall financial health and efficiency of a clinic. At first, it may seem difficult to select or locate the exact system that has the best ability to reduce errors and effectively track inventory because dispensaries are so different from typical stores. However, point-of-sale (POS) software designed for dispensaries can improve both the function and bottom line of your dispensary. For example, software and platforms designed for dispensaries to better track inventory, oversee staff changes, manage store transaction records and product delivery. Overall, project management systems have the ability to help dispensaries more effectively comply with various regulations and industry requirements.
Q
Should my cannabis dispensary focus on projects or sales?
A
In general, a small business as a dispensary should focus on what has the potential to be most successful. Successful projects and sales tend to go hand in hand. It is recommended that a dispensary know and understand its most profitable customers and maintain a high level of quality for its products. The industry continues to grow, which means dispensaries should focus on improving product quality and overall dispensary efficiency in the future.