BuildOps, partner of Sage in a complete project management solution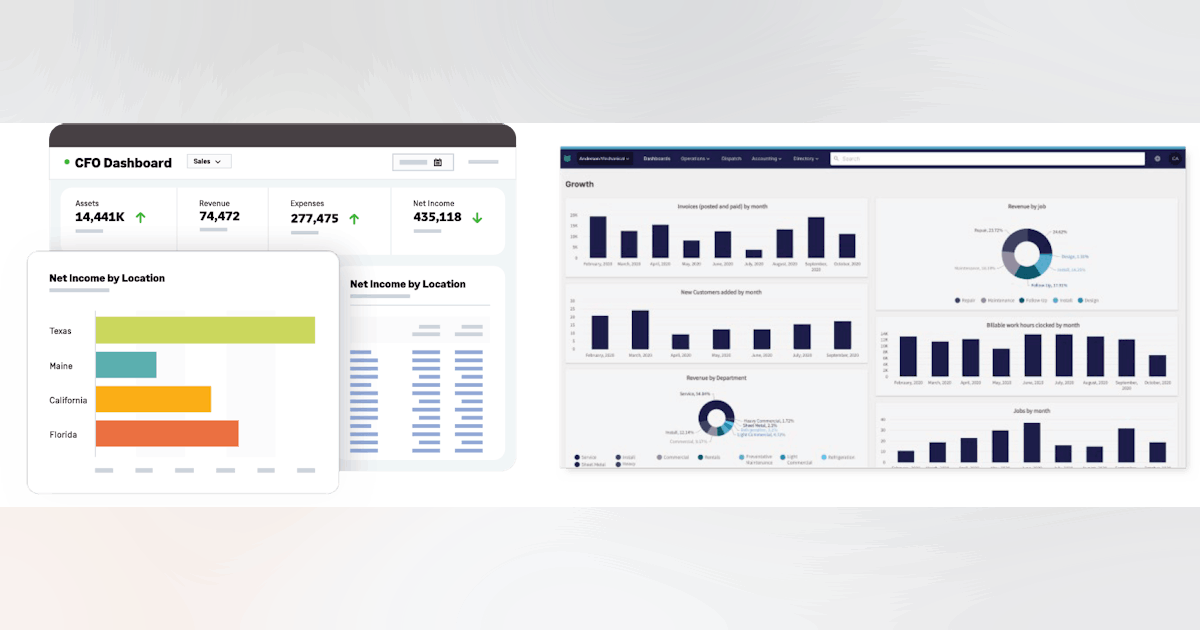 Los Angeles CA – BuildOps has formed a partnership with Sage, a leader in accounting, finance, HR, and payroll technology for small and medium-sized businesses. As part of this new relationship, BuildOps has integrated with Sage Intacct and Sage Intacct Construction, Sage's cloud-based financial management solution. solutions designed to meet the unique needs of many businesses, including construction companies. Used together, BuildOps and Sage Intacct will streamline and integrate service management, project management, dispatch, time capture, and key financial management activities – from initial quote to final close.
"Connected cloud solutions are the future of construction, service and project-based technology," said BuildOps chief growth officer Glen West. "By seamlessly transitioning service and project data from BuildOps to either version of Sage Intacct, companies can expect significant improvements in workflow efficiency, information accuracy, and cost savings."
Both BuildOps and Sage Intacct are designed to eliminate the need for paper-based processes, improve data accessand enable collaboration between teams; a feature of cloud-based software solutions. "In many ways, BuildOps and Sage share the same vision for technology and meeting our customers' needs," said Melody Williams, business development manager at Sage Intacct. "As technology providers, we have both seen the positive impacts of our cloud platforms, and we look forward to the many benefits this new integration will bring to our joint customers," said Williams.
The new integration is available from BuildOps or through the Market Sage Intacct.
In other news, BuildOps announced the addition of Glen West as Head of Growth for BuildOps, who will lead integrations and strategic partnerships.
"Glen's 30+ years of experience adds tremendous value to BuildOps," said Alok Chanani, CEO of BuildOps. "His insights and opinions are already contributing to the entire company, and his critical analysis enriches our 2022 strategy."
BuildOps draws on West's leadership experience and expertise in construction technology and accounting to drive its strategic partnership strategy. His experience in the construction industry and commercial contractors included releasing the number one construction accounting software at Timberline Software Corp. and as a partner at Alliance Solutions Group, where he focused on delivering the latest software solutions for operational efficiency.
"I have seen the construction industry and commercial contractors transform due to emerging technology. BuildOps is leading a new revolution in cloud-based technology serving the unique needs of trade contractors and I'm thrilled to be a part of it," said West.
BuildOps is an all-in-one cloud-based software solution which enables commercial HVAC, plumbing, electrical and mechanical contractors to efficiently manage operations and field service on a single platform while maximizing efficiency and profitability. Founded in 2018, BuildOps has continued to transform the lives of business entrepreneurs in the industry.