Expansion plans for Chartered Quantity Surveyor and Loughborough Project Management Company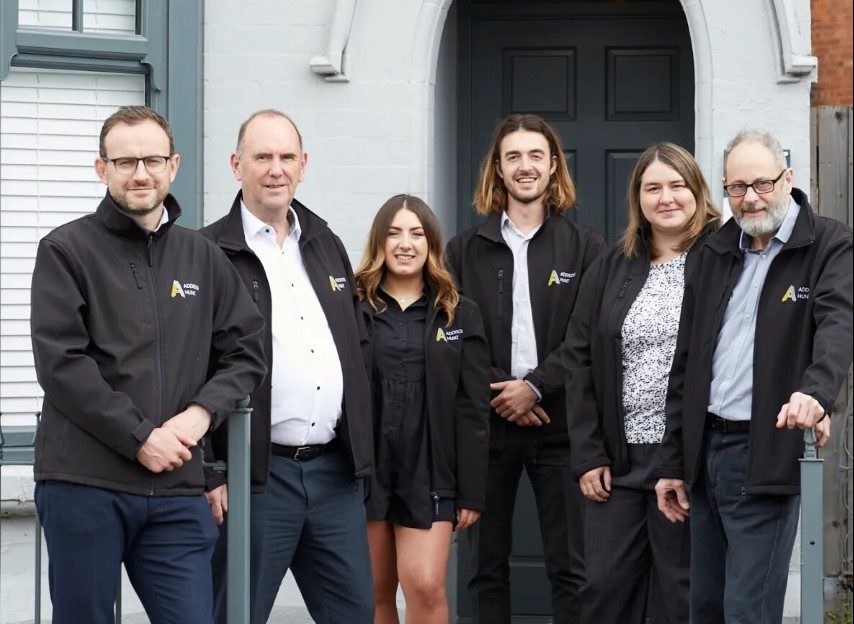 Chartered Quantity Surveyor and Project Management Company based in Loughborough, Addison Hunthas set itself the goal of continuing to expand after six successful years in business – achieving a 200% increase in turnover in the last three years alone.
The company works at all levels of the construction industry on projects across the UK, providing cost advice and end-to-end project management services – ensuring projects meet construction standards. quality requirements, that risks are minimized and that value for money is achieved.
Led by company directors Chris Hunt and Simon Collin, the company was started by Chris in 2016 and over six years has grown into a team of eight professionals delivering multi-million pound projects, working with sub-contractors, entrepreneurs and developers.
Currently in the first quarter of a new fiscal year, Addison Hunt has secured a strong pipeline of works for 2022 – accounting for 50% of 2020/21.
This sustained growth allows the company to recruit and as part of the team's ambitious growth strategy, they hope to increase turnover by 30% in 2022. Currently, there is a possibility of two intermediate quantity surveyors joining the team. team that will work within the developer. and business customers.
Director Chris said: "I am extremely proud of what the business has achieved to date, despite the difficult times of the pandemic, Addison Hunt continues to grow – recruiting and developing team members and delivering a varied and diverse list of projects.
"We wanted to create a company that would be seen by our clients as a trusted partner rather than a necessary consultant to complete a project, and I think our success over the past three years is real proof of that.
"As business owners, we want Addison Hunt to be known for the quality of its service and our loyal customers are testament to our commitment to that goal. Our ambition is to grow the team to 15 over the next few years, working from our head office in Loughborough – the ideal base to serve the Midlands and the UK.
Notable projects carried out by Addison Hunt include the Abbey Meadows residential development in Leicester – part of Leicester's waterside regeneration – comprising 98 homes and saw the transformation of a redundant manufacturing site.
Simon, who has 40 years of experience in the sector, comments on current market conditions and his ambition for the future: "The level of activity in the construction industry remains high, which is positive for all stakeholders and we plan to leverage it as part of our growth strategy. We have experienced tremendous organic growth of which we are very proud, and as a team we look forward to what the future holds for Addison Hunt.
"Me and Chris are big advocates for the industry and passionate about surveying as a career – we are keen to invest in our workforce. We pride ourselves on being supportive and flexible employers, always available to support and guide you.
"I would like to say a big thank you to our team and to our customers who trust us and come back to us for their next projects.