IIM Calcutta's Advanced Program in Strategic Project Management helps professionals across all verticals to be up-skilled for today's business landscape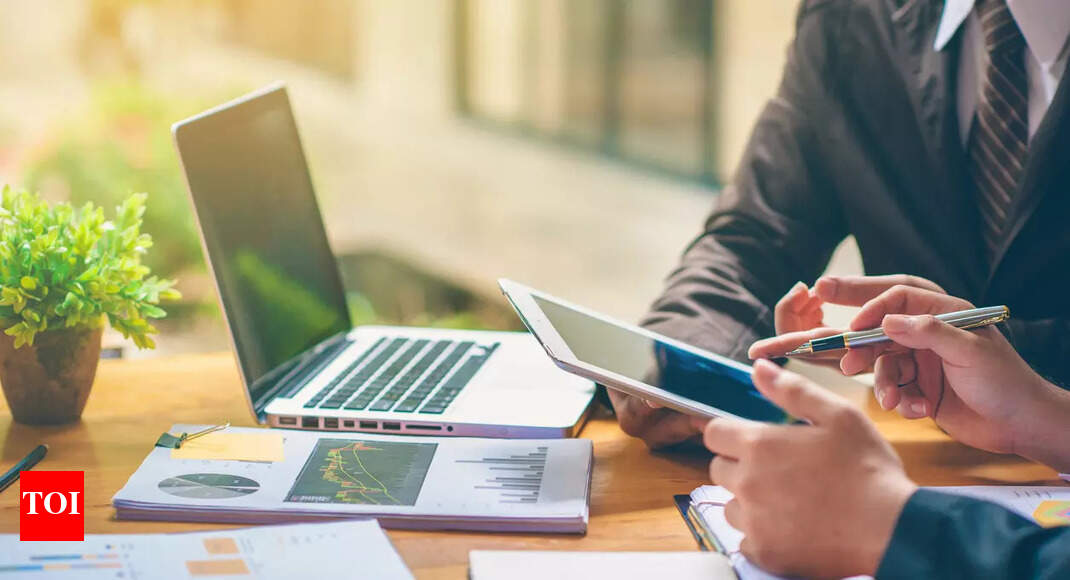 With the business landscape changing at a breakneck pace, project planning and management have become essential to delivering real value to businesses. Good project management goes a long way to ensuring that the goals of individual projects align closely with the larger strategic goals of the business. This explains why there is an urgent need for expert project management professionals in industries across various sectors. Recent job growth and the talent gap
report
by the Project Management Institute indicate that employers will need to fill approximately 2.2 million new project management-focused positions each year by 2027. This huge figure is a good indicator for working professionals, especially middle managers. and superiors, to revamp their skills and further strengthen their careers.
Currently, India needs more than 70 lakh project managers over the next ten years, and the potential lack of talent puts $23.4 billion of 2017-27 GDP at risk. In order to fill this need for qualified project managers, IIM Calcutta has introduced its
Advanced Program in Strategic Project Management. In large part, the program was developed to give middle and senior managers the ability to select projects that align with the organization's strategy and the ability to effectively plan and manage those projects in such a way that they bring the expected business benefits to the company.

IIM Calcutta's Advanced Program in Strategic Project Management transcends traditional project management training by expanding the curriculum with a mix of immersive live online courses and on-campus immersions at IIM Calcutta. In addition to guiding participants through the operational and tactical aspects of project management, the program emphasizes strategic aspects through project selection and project portfolio management. It goes beyond the operational aspects of project management and emphasizes the tactical and behavioral components of leadership and communication. The program has been specially designed for professionals wishing to progress from a management position to a management position. Once candidates have passed all assessment components and attendance criteria, they will receive a certificate of completion and be eligible for the prestigious IIM Calcutta Executive Education Alumni status.

Congratulations!
You have successfully voted
The course, developed with Eruditus Executive Education, aims to help professionals understand the concepts and principles of project management and acquire the skills in demand.


Why Choose IIM Calcutta's Advanced Program in Strategic Project Management


For middle to senior managers who were looking to drive strategic initiatives with a data-driven approach, this program could be a game-changer. To apply, you must have direct or indirect work experience in project management. The program will be particularly beneficial for the following professionals:
1. Those looking for opportunities to change project management fields or prepare for a larger and challenging role in strategic project management;

2. Applicants looking to transition from executing projects to managing a single or portfolio of projects;

3. To align projects with their organization's strategic goals to drive change and business growth;

4. To drive innovation through the use of demand, agile and change management techniques;

5. To develop leadership skills to effectively manage end-to-end projects Become adept at making strategic decisions and effectively managing projects and teams.
Program Highlights
If you are interested in the program and wondering what it would endow you with, here are some more important results you can expect:
1. End-to-end understanding of project management and portfolio management, from planning to execution;

2. Tactical, operational and behavioral aspects of project management;

3. Applying new concepts, such as agile management techniques, to day-to-day operational challenges;

4. Better abilities to make high-level strategic decisions and drive change.
IIM Calcutta Advanced Program in Strategic Project Management is one of the most holistic project management programs in the country to date. Ranked 3rd in NIRF, 2021, IIM Calcutta is one of the most prestigious institutions in the country and this program will allow learners to train in the best environment and faculty. The program will include five-day classroom sessions at the IIM Calcutta campus where learners can gain hands-on learning with simulations and exercises. Additionally, they can also interact and network with selected top professionals of the lot to explore real-world actionable insights and adapt best practices. The program consists of various modules such as Macro Perspectives, Project Finance, Project Portfolio Management, Tactical and Operational Issues, and Behavioral Aspects, among others. It also consists of numerous real-world case studies and a capstone project that will provide participants with the opportunity to apply learnings from the program to a full case study. Alumni of this program now lead successful verticals in companies in industries such as banking and finance, consulting, healthcare, and more.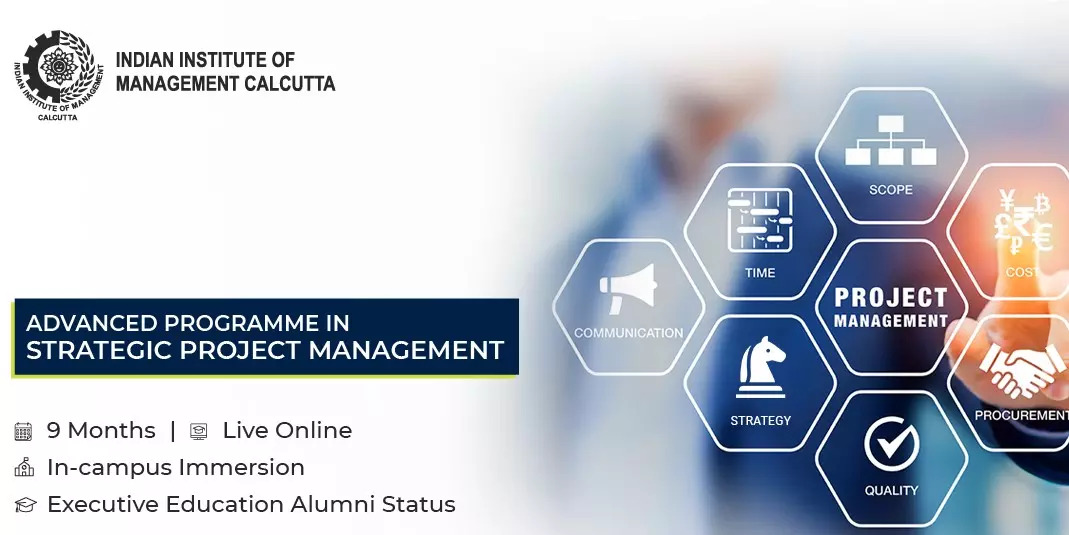 Siddharth Fadnis, an alumnus of the program who is now a senior project manager at Infosys Ltd., says, "The program covered detailed concepts on project finance, program and portfolio management, public-private partnerships, and used valuable case studies to develop a strategic approach. project management approach. After spending more than 5 years in project and program management, the program helped me take my career to the next level. »


Program Details
Eligibility: Graduates with a minimum of 9 years of work experience and a minimum score of 50% in Graduation/Post Graduation as of March 27, 2022.


Program fees: Rs.3,37,000 + GST* (excluding application fees)


Duration: 9 months
Academic orientation: April 3, 2022
Live online sessions: 3 hours/Sunday
If you have planned to make the right choice in your career, now is the time.
Click here to learn more about IIM Calcutta's Advanced Program in Strategic Project Management and register today.
IIM Calcutta's Advanced Program in Strategic Project Management: Enabled by Eruditus
For over a decade now, Eruditus has been a pioneer of EdTech innovation. The brand has ensured that education has no barriers when it comes to location, age and gender. Eruditus started with seven courses for 450 students, and currently the platform has over 50 courses to offer to nearly 100,000 students from over 120 countries. Eruditus Executive Education offers personalized and open programs in India, Singapore, Dubai and other countries around the world in collaboration with some of the best institutes in the world including ISB, MIT Sloan, Columbia Business School, INSEAD, Harvard Business School (HBS), Kellogg Executive Education, Berkeley Executive Education, Wharton Executive Education, IIM Lucknow Executive Education, IIM Calcutta Executive Education and Emeritus.
About IIM Kolkata
IIM Calcutta is the first business school in India to achieve triple accreditation by being recognized by three world-renowned business school accrediting organizations: Association to Advance Collegiate Schools of Business (AACSB), European Quality Improvement System (EQUIS ) and Association of MBAs (AMBA). It is also the only Indian business school that is a member of the Global Alliance in Management Education (CEMS). IIM Calcutta has been consistently ranked in top ranking organizations in India and abroad.
To know more about IIM Calcutta's Advanced Program in Strategic Project Management,
Click here.

Disclaimer: This article was produced on behalf of Erulearning Solutions by Times Internet Spotlight Team.