STV-AZ&B Joint Venture to Provide Planning and Project Management Services to Support DFW's Infrastructure Capital Program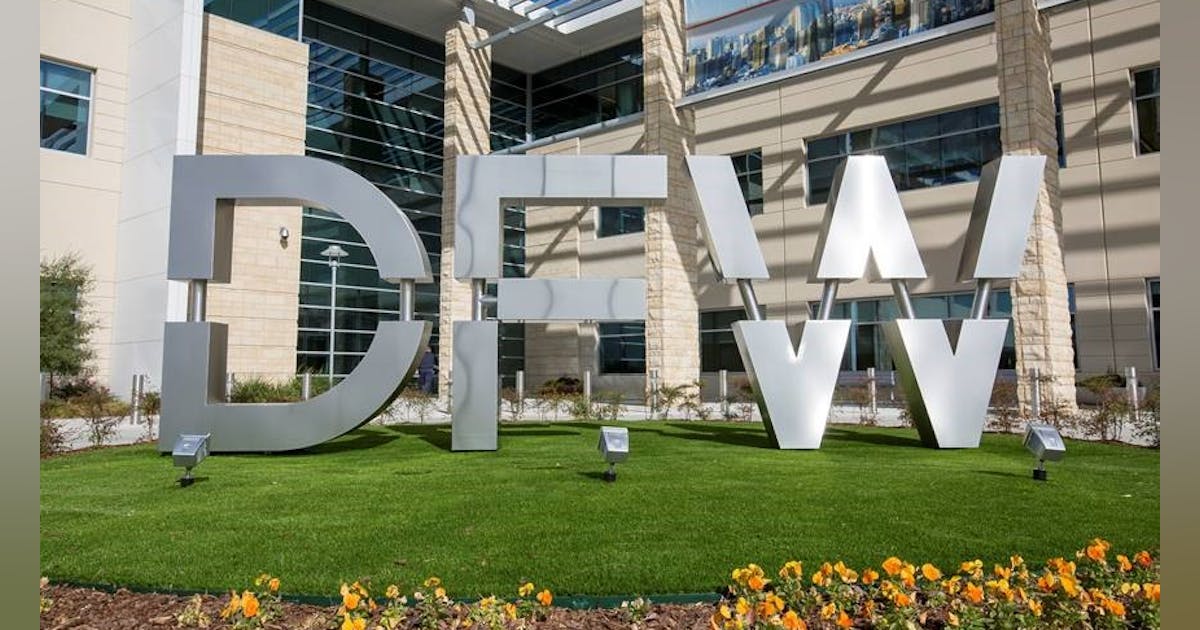 STV, a leader in engineering, architectural, planning and program management and construction services, in joint venture with Arredondo, Zepeda and Brunz, LLC (AZ&B), announced that the Board of Directors of Dallas Fort Worth (DFW) International Airport had awarded the team a contract to provide civilian landside planning, project management (PM), and construction management (CM) services in support of the the airport's multi-billion dollar long-term capital plan.
STV/AZ&B JV will serve as an extension of DFW's staff under this open-ended delivery agreement and will provide a range of planning and PM/CM services to oversee the airport's landside master plan so that it is consistent with DFW's 15-year infrastructure capital program.
"The evolving nature of airports requires a new approach to customer interaction that focuses on the complete customer experience," said Jorge Suarez, PE, F.ASCE, STV Vice President and DFW Program Executive Director. "As part of our landside planning and PM/CM services, the STV/AZ&B joint venture will work closely with DFW staff to support the airport's goals of providing best-in-class amenities. and improve customer experience, connectivity and convenience."
"This joint venture brings together two companies that value mentorship, diversity, people development and excellence in ongoing service delivery," said AZ&B President Alfonso Garza, PE, RPLS, CPM. "Our reputation and institutional knowledge of the region spanning 40 years, combined with national transport planning and STV's PM/CM experience, will enable us to support the entire DFW team and strengthen MWBE abilities through mentoring."
STV/AZ&B services will focus on improving roads, bridges, associated utilities and other landside elements of the airport, including central terminals, the International Parkway, northern service roads and south, North Airfield Drive, additional service roads, parking facilities, and the integration of new technologies such as electric vehicle charging stations and autonomous vehicles. The planning team will assist in the development of a campus-wide master plan for DFW's landside facilities, and perform condition assessments and preliminary and civil design services, while the PM/CM team will provide design management, contract support, project controls and other related services. as projects enter the construction phase.
STV and its partner, CP&Y, an STV Company, have a long history of working in Texas on projects in the aviation, transit, highway, federal government and water sectors. They have completed projects in all major Texas metropolitan areas including Houston, Dallas-Fort Worth, San Antonio and Austin, such as the Houston Metropolitan Transit Authority's New Starts light rail transit system and the Dallas Area Rapid Transit (DART) light rail transit. System. STV has over 10 offices in Texas, including a recent expansion in Austin with a second office located downtown.
Additionally, STV is a leader in the aviation market sector, providing planning, design and PM/CM services for major improvement programs including John F. Kennedy International Airport, Newark Liberty International Airport, LaGuardia Airport and Charlotte Douglas International Airport.
AZ&B has been providing professional services to the DFW region and the State of Texas for over 40 years. AZ&B provides services to many markets including aviation, mass transit, energy, transportation, water resources, environmental/solid waste, surveying, and program/construction management. Some of the company's significant projects include DFW's automated people mover system, the DART Silver Line program, the Mill Creek Drainage Outlet Tunnel and the Harry Hines Pedestrian Connector.